Förderkreis
wilhelmhack.museum
A registered association, the Circle of Friends has circa 800 members at the present time that provide the museum with essential financial and ideal support. For over four decades, it has been one of the key cornerstones of the museum with the task of promoting art and the Wilhelm-Hack-Museum.
As a primary museum sponsor, the association enables the realisation of numerous art and cultural projects. Alongside educational activities, the association offers vital support in conjunction with new acquisitions for the museum and the publication of editions.
In order to continue supporting the museum's work, we would like to win you over to join. Members enjoy numerous advantages:
free admission to all of the museum's exhibitions and events
exclusive and attractive programmes, for example long-distance travel and day-trips to current exhibitions, art fairs and special shows
advance information about of the activities in the museum
Invitations to exhibition openings
Preferential terms for artist editions
discounts in museum shop

For further information on the work of the 'Förderkreis', see:
Wilhelms Freunde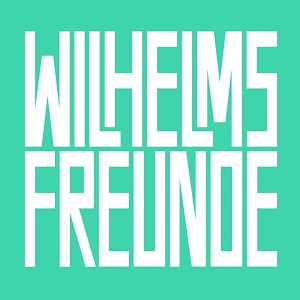 Wilhelm's Friends
Do you like art and culture?
Are you creative?
Are you between 18 and 35 years old?
Then the 'Wilhelm's Friends' association is right for you!
'Wilhelm's Friends' is the name of the group of young adults dedicated to the promotion of the Wilhelm-Hack-Museum. Founded in 2017, the circle pursues the goal of making similarly-aged friends for the museums and to awaken enthusiasm for its exhibitions. Regular meetings and events provide exciting and exclusive insights into the art and cultural scenes in the vicinity of Ludwigshafen.
A discounted yearly fee of 15 Euros enables local students and career entrants in particular to join and participate in art and culture in the Wilhelm-Hack-Museum and the region around Ludwigshafen.
'Wilhelm's Friends' naturally enjoy all the advantages of the 'big" circle of friends.
Come visit us at Facebook or Instagram:
www.facebook.com/wilhelmsfreunde/
www.instagram.com/wilhelmsfreunde/
or send us an e-mail: wilhelmsfreunde@gmx.de
Becoming a 'Wilhelms Friend':